Only A Pavement Away
Early in 2018, we got speaking to Greg Mangham, one of the founders of the then fledgling charity Only A Pavement Away.  OAPA was formed by a number of ex-hospitality operators with a long-standing passion for our industry and the desire to make a real difference.
They are actively working with the homeless and rough sleepers, ex-service personnel, ex-offenders, and those with learning difficulties. OAPA act as an introductory link to help those vulnerable people, struggling to get into work, overcome hurdles by finding a job within the hospitality industry.
Appetite is so proud to have partnered with this wonderful charity and love supporting Greg and the team in whatever way we can.  We look forward to continuing to work with them to make a long-lasting difference to the lives of those who could so easily end up on the streets.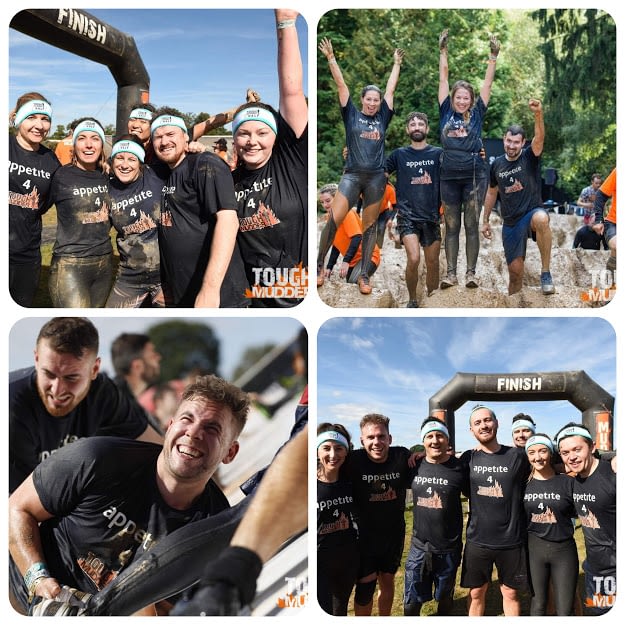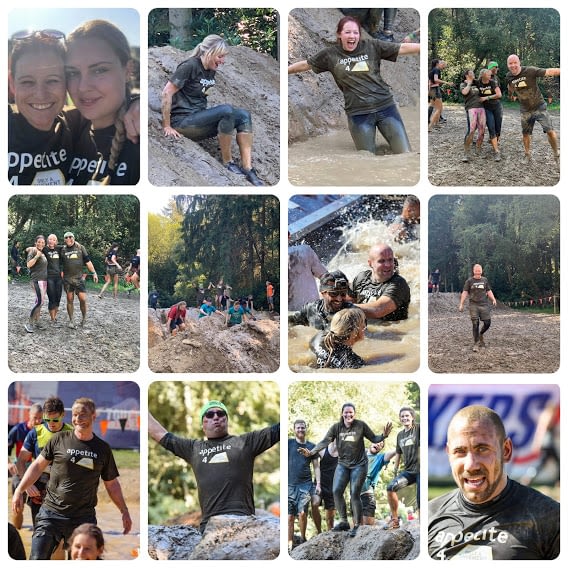 In continued support of Only a Pavement Away, our crazy team lead the annual Tough Mudder event raising vital funds for Greg and all at this incredible charity.
What great muddy fun and a really positive challenge – from crawling through mud under barbed wire, electric shocks, ice baths, scaling massive heights, huge logs, a bit of running and various other sadistic obstacles dreamed up by the Tough Mudder folk, Appetite and Friends of Appetite did it.  Mostly smiling!
We are so proud to fundraise in support of OAPA whilst raising awareness for Greg and his wonderful team. A charity that is close to our hearts, already changing many lives for the better through jobs in hospitality.
Sadly the 2020 event was cancelled due to COVID-19, but 2022 is on!  Please get in touch with us if you'd like to get involved.